Discussion Starter
·
#1
·

The rear shock mounts can be very vulnerable if you tend to drive your Jeep Wrangler through a thicket, over sharp rocks, logs, or other obstacles, which is why we recommend protecting them with a set of new Steelcraft rear shock skid plates. These protectors are constructed from durable steel to ensure optimal strength for these critical parts of the vehicle's suspension. These skid plates are designed specifically for your model and are cleverly engineered to provide optimal protection. They complement the structure of the Wrangler's suspension while also minimizing ground clearance loss.
It would be a good idea to use these shock absorber skid plates in combination with other Jeep Wrangler underbody protection products by Steelcraft. Thanks to precise engineering and manufacturing techniques, the skid plates always fit perfectly without the need for drilling or cutting. Just bolt them in place with simple hand tools. The accessories are designed with drain holes to ensure easy water, mud, and sand removal that may otherwise get caught between the skid plate and the shock while off-roading.
Click the link below to read more:
Protect Rear Shocks of Your Jeep Wrangler with New Steelcraft Skid Plates
Your Jeep Wrangler is an awesome machine for exploring, and now you can protect its rear shocks from damage with a set of new Steelcraft shock skid plates.

www.carid.com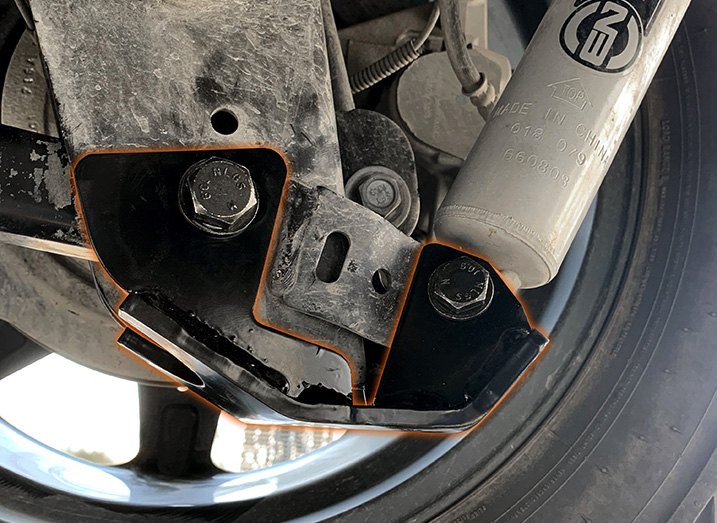 To browse the full catalog of Steelcraft parts and accessories, use the link below:
Founded in 1998, Steelcraft is a leading manufacturer of premium truck and SUV accessories renowned for their bold design and uncompromising quality.

www.carid.com
Give our sales team a call at 800.505.3274 (Toll-Free) or 1.609.642.4700 (International) and we'll answer all your questions.