Discussion Starter
·
#1
·
I know it isn't specifically Ramcharger related, but I can't think of a better group of people to ask this question to.
I swapped my truck from the original fleetside (whatever Chrysler called it) bed to the utiline/stepside bed.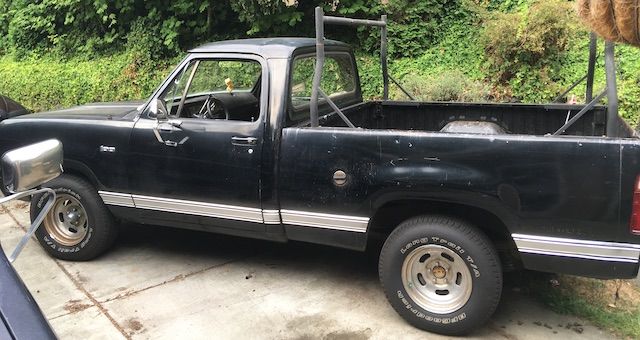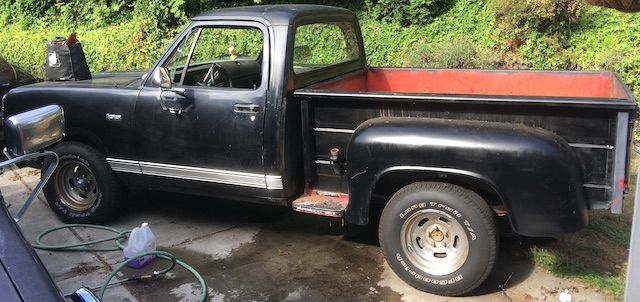 If you can't tell, the stepside bed was fairly rough when I got it. The original wood bed floor and metal strips and bed support structure was long gone. I got reproduction bed cross members, but I have a question about how the bed mounts.
My old bed had six bolts holding it to the frame. Two in the front, two in fourth cross rail (second from back of truck) and two in the rearmost bed cross rail directly under the tailgate. The stepside bed mounts the same in the front, but the rear four bolts are different. The fourth cross rail still bolts to the frame, but it doesn't attach to the metal of the bed itself. It bolts to the wood bed floor, but that appears to be it. The rearmost bed crossrail has NO provisions for mounting the bed to the frame and the cross sill just sits on the frame rails.
Is this correct? Since so much of the support structure of the stepside bed was missing when I bought it, I am not 100% sure on how the rear fastens to the frame.
Here is a picture of the rearmost cross sill sitting on the frame: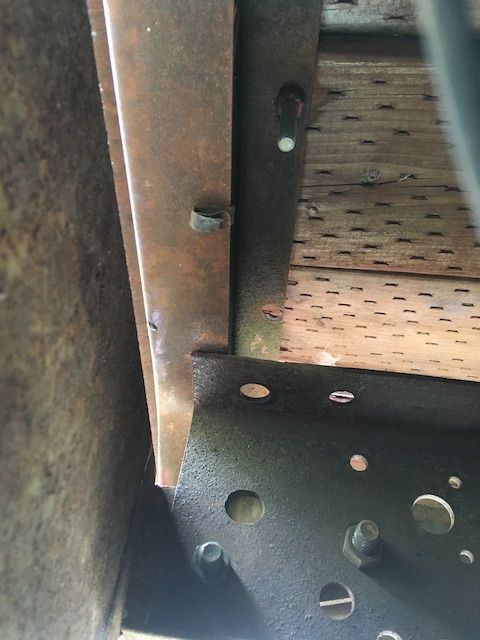 The front bolts for the bed went into the bolt holes fine. I am just worried about securing the rear of the bed.
Any tips and especially any pictures are greatly appreciated. Thanks.