Discussion Starter
·
#1
·
So today was frustrating. I took most of the day off from work to get the RC "inspected", but none of the places I can take it to would see it today. I won't get time off for a while, so I figure I'll just forget it for now. I may get a fine later because I was late, but thats OK.
Anyway, I removed some bad metal with tin snips. Today I got new shocks all around to put in this weekend, and new fuel and air filters. I replaced the filthy old air filter and it didn't want to run for a second, kept stalling. Carb may need adjustment, but I bet when I swap the fuel filter it will run much better. We will see.
Anyway, I took off the mirrors again and did some sanding. I also removed the running boards so I could see what else I need to remove, which is a lot. I need to get a hold of some POR 15 or some rust converter, the brush on kind, and go to work after I remove more of the metal. I don't anticipate replacing it with new sheet metal because 1. I do not weld and 2. it may not be worth it to learn to buy a welder and teach myself, but we'll see.
Here's some pics. Also went to Harbor Freight today-picked up a free set of screwdrivers and a free flashlight, an angle grinder (4.5") for $16, sanding stuff and so on. I'm dedicating this nightmare rig to HF, by the way.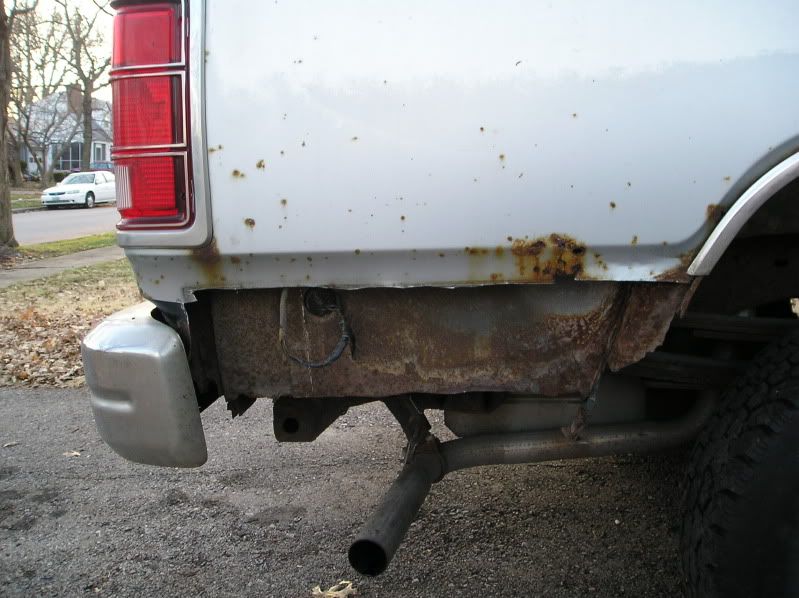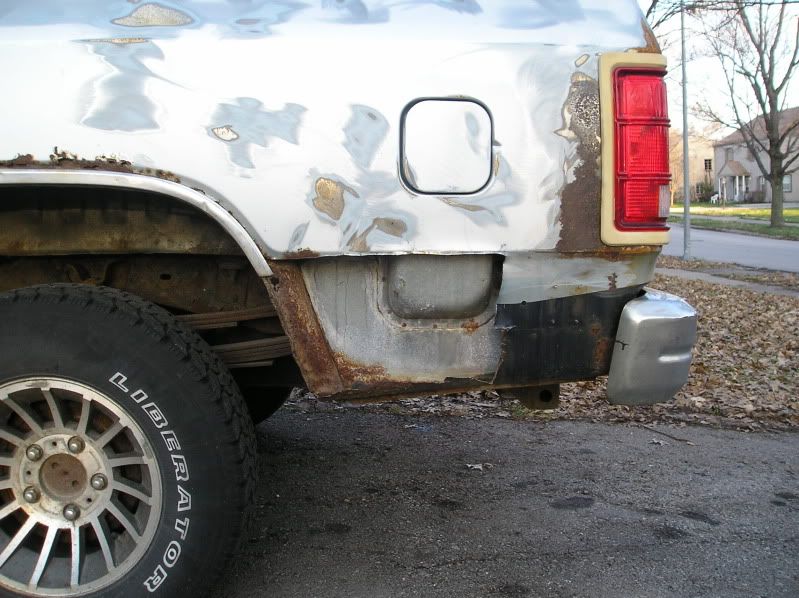 After putting some temporary primer over the bare metal: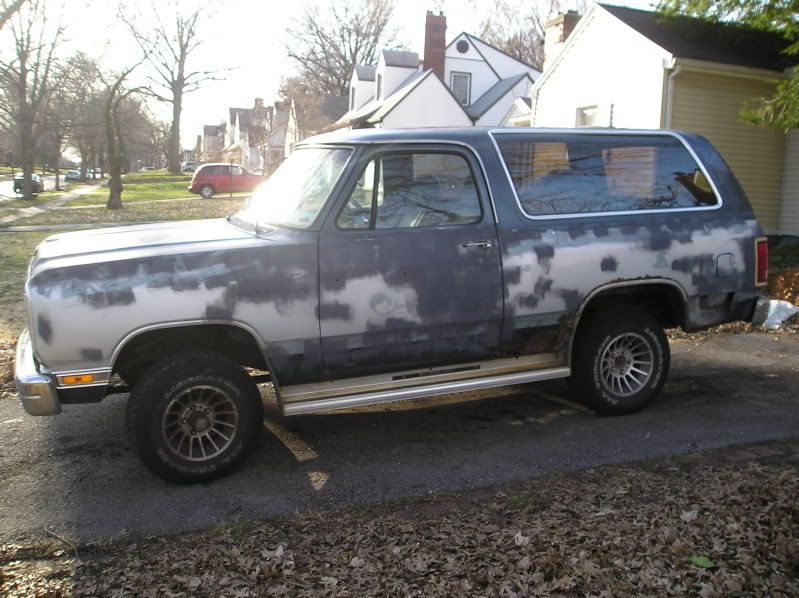 After running board removal: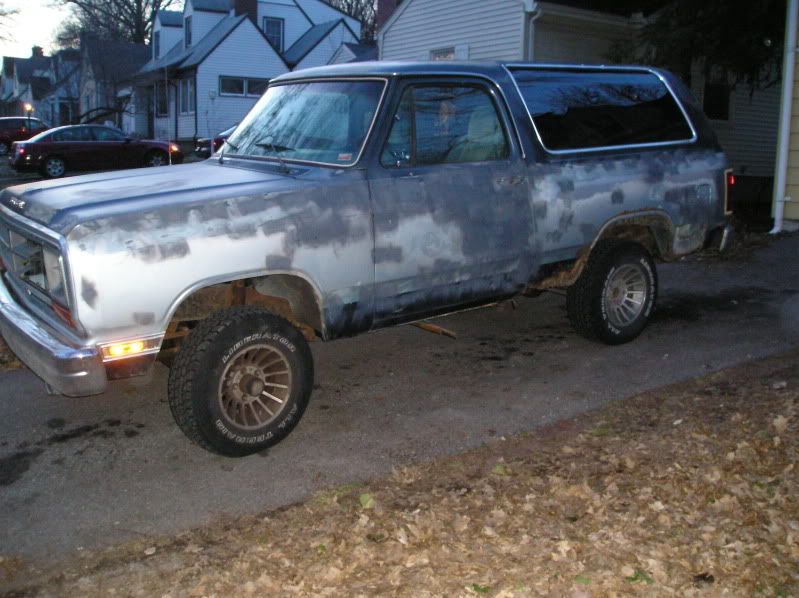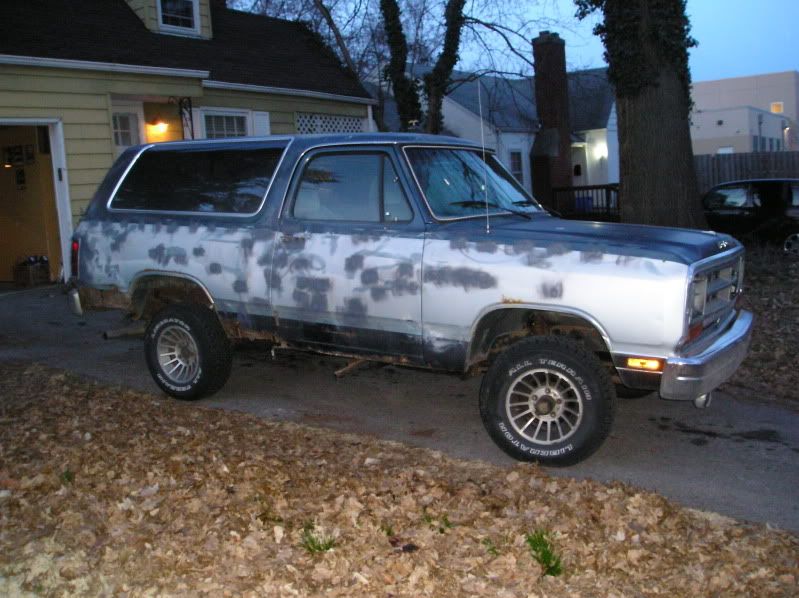 No more daylight and kind of tired.