well we picked up our 'new' off road machine...so time for a fresh thread
Thankfully this one doesn't require two years of build time to use and just a few 'tune up' items that need to be addressed Not sure what it's name will be....so for now we're just calling it the 'Dak'.
It's a 2002 Dakota quad cab, with a 5.9/360 Magnum, auto (46re), AWD (full-time 4wd just like a NP203), 3.92 gears, a limited slip rear, and has just over 129k miles on the clock. Not a bad little machine and real nice inside.
We're gonna wheel the truck pretty much just as it is for a few years, but down the road the plans are to go decently big with it by doing a front solid axle swap (SAS), probably an Atlas t-case, Ford D60 front and GM 14 bolt rear, 5.38's, and 40" radials.
Some starter pics -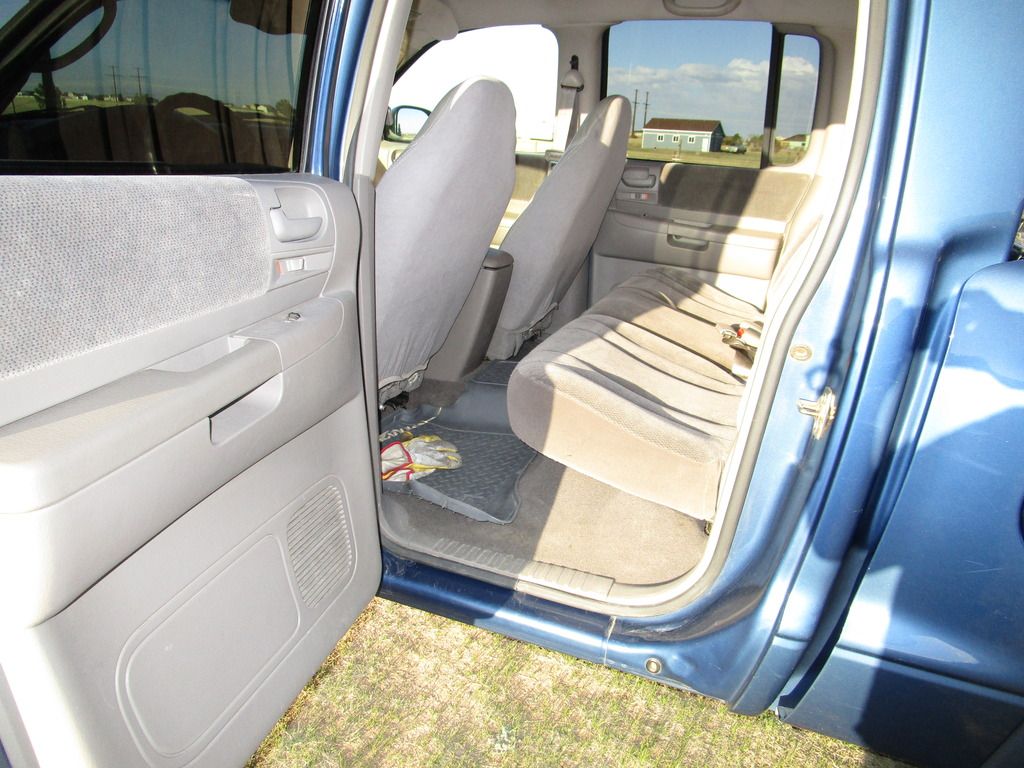 and here are a few cool comparison shots to the truck it's replacing
- interesting (and deceptive) is both trucks are nearly the same length while the Dakota (currently) has about a foot shorter wheelbase -